iPhone & iOS Repair
TenPlus Systems provides Apple authorized repairs of iPhone and iPad devices, both in-warranty and out-of-warranty. We repair iPhone, iPad, iPod, Apple Watch, Apple TV, AirPods, and Beats products.
iPhone and iOS Repair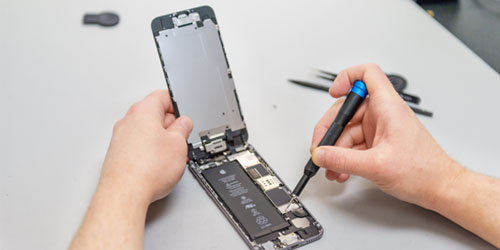 Same Day In-House Repair
Cracked iPhone display? Poor battery life? We can repair your iPhone and have it back to you the same day. We use genuine Apple parts to deliver Apple-certified repairs which are backed by Apple. This means you will get your iPhone back working exactly the way it should without voiding your warranty!
Appointment Required
Due to recent events concerning Covid-19, appointments are currently required. If you'd prefer to make an appointment you may do so at apple.com/support or call us at (919) 832-5799 (option 2)
Cost
In warranty repairs and most repair extension programs: No cost for parts or labor
Out of warranty and accidental damage: $30 labor + Part cost (same cost as Apple)
Apple Care + accidental damage: $29 display repair / $99 whole unit replacement
Software support: $30 labor for most issues (in warrantyand out of warranty)
Training: $120/hr billable every 15 minutes (one 40 minute appointment typically bills at $60)
Contact us
If you have questions, want to check walk in availability, or schedule an appointment, you can call us at (919) 832-5799 (option 2) or email us at core@tenplus.com.
Schedule an Appointment
* Required fields